Minnesota Math Corps is a statewide initiative to help students become proficient in algebra by the end of eighth grade. Congratulations to King Elementary in Deer River for being selected to receive a tutor! If you are, or know someone who would enjoy becoming a tutor, read on…
Grand Rapids Herald Review
Posted: Thursday, July 18, 2013 11:24 am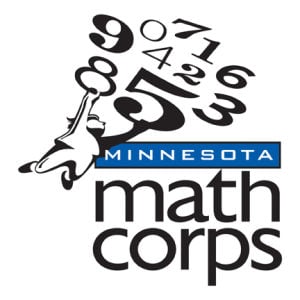 King Elementary has been awarded a Minnesota Math Corps enrichment tutor for the 2013-14 academic year. Minnesota Math Corps is a statewide initiative to help every Minnesota student become proficient in math by the end of eighth grade. Their plan is to have more than 150 tutors in Minnesota schools for the next school year.
King Elementary, which is one of nearly 200 Minnesota Math Corps sites awarded statewide, is actively recruiting to fill one year-long positions immediately for the next school year.
"King Elementary School was selected because of its commitment to helping all students realize their full potential," said Sheila Piippo, executive director at Minnesota Reading Corps and Minnesota Math Corps. "Tutoring is a very rewarding experience, and anyone who is interested is encouraged to visit www.MinnesotaMathCorps.org."
Minnesota Math Corps has been highly successful as it sees 74 percent of students meet or exceed their growth targets, as measured by Measurement of Academic Progress. This statistic is significantly higher than the gains made by typical fourth through eighth graders nationally.
Minnesota Math Corps tutors will work in pairs of fifth and sixth grade students to implement research-based math practice strategies to help them catch up to their peers. The tutor position in Deer River is part-time.
Minnesota Math Corps tutors commit to 11 months of AmeriCorps service, during which they receive a modest living allowance of about $250 bi-weekly and an education award of up to $5,550. Full-time tutors may also receive health insurance.
Anyone interested in learning more about tutoring or applying to serve for one year are encouraged to visit www.MinnesotaMathCorps.org, or call 866-859-2825.